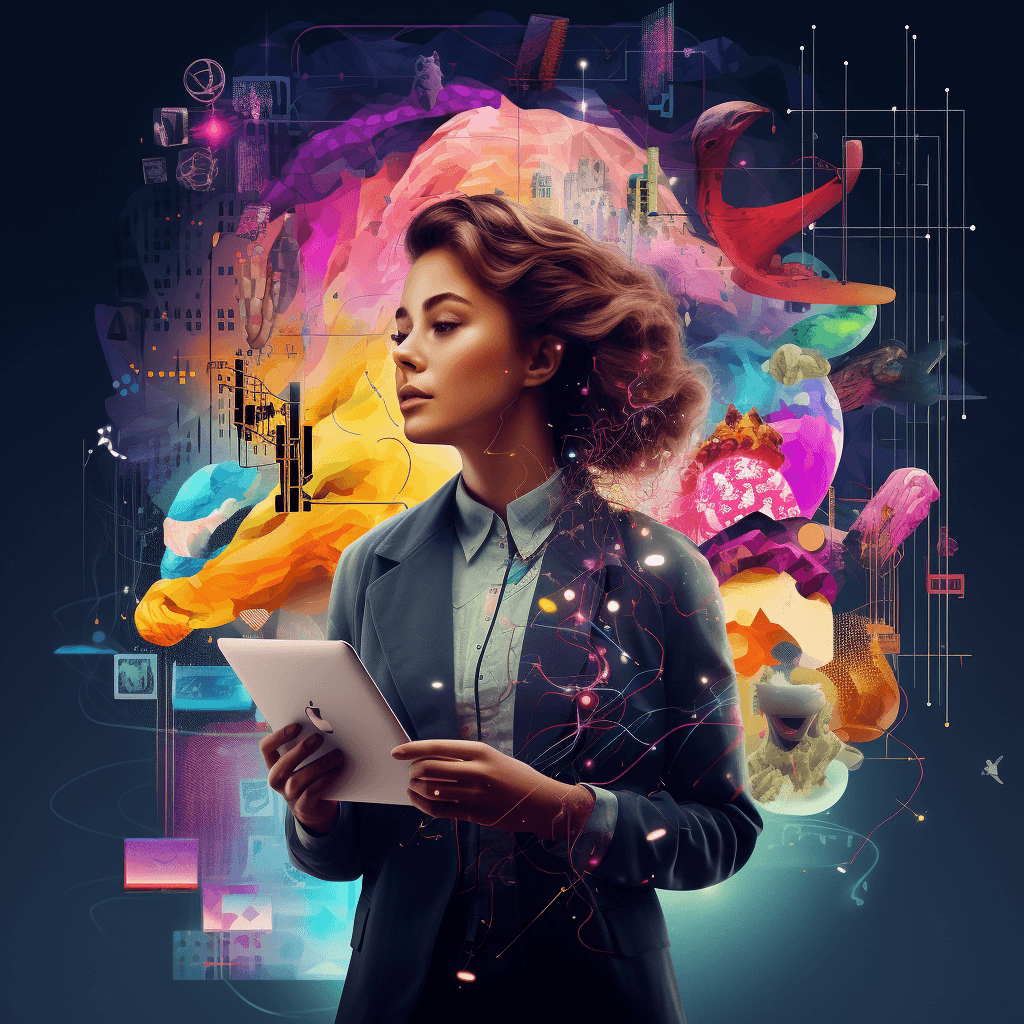 Welcome back to the Chapple AI blog! Today, we're diving into the innovative features of our platform and exploring how they can transform the way you work, whether you're a marketer, developer, designer, or entrepreneur.
1. AI-Powered Text Generation
Struggling with writer's block? Chapple AI's text generation tool is here to help. Powered by advanced AI algorithms, our platform can create high-quality content in seconds. From blog posts to the marketing copy, our AI can generate text that resonates with your audience and aligns with your brand's voice.
2. Create Stunning Visuals with AI
Visual content is essential in today's digital landscape. With Chapple AI, you can generate eye-catching images and graphics without the need for complex design software. Whether you need social media graphics, website banners, or product images, our AI has you covered.
3. Code Generation for Developers
Developers, rejoice! Chapple AI's code generation tool can streamline your coding process and make development faster and more efficient. Whether you're a seasoned developer or just starting, our AI can generate high-quality code to get your projects up and running in no time.
4. Custom Templates for Personalized Solutions
Every business is unique, and so are its needs. Chapple AI allows you to create custom templates and prompts, tailoring our AI tools to your specific requirements. From personalized email campaigns to targeted advertising, our custom templates provide the flexibility you need.
5. Affordable Pricing for All
At Chapple AI, we believe that cutting-edge AI tools should be accessible to everyone. That's why we offer three affordable pricing tiers to suit various needs and budgets. Explore our Basic, Standard, and Premium plans to find the perfect fit for your business.
6. Dedicated Support
Your success is our priority. If you have any questions or need assistance, our support team is just an email away at support@chapple.ai. We're committed to providing quick and efficient support to ensure a smooth user experience.
Conclusion
Chapple AI is more than just a platform; it's a game-changer in the world of AI tools. Our innovative features are designed to empower professionals across various fields, enhancing creativity and efficiency. Join us on this exciting journey and discover how Chapple AI can transform your workflow.
---
---
You may also like